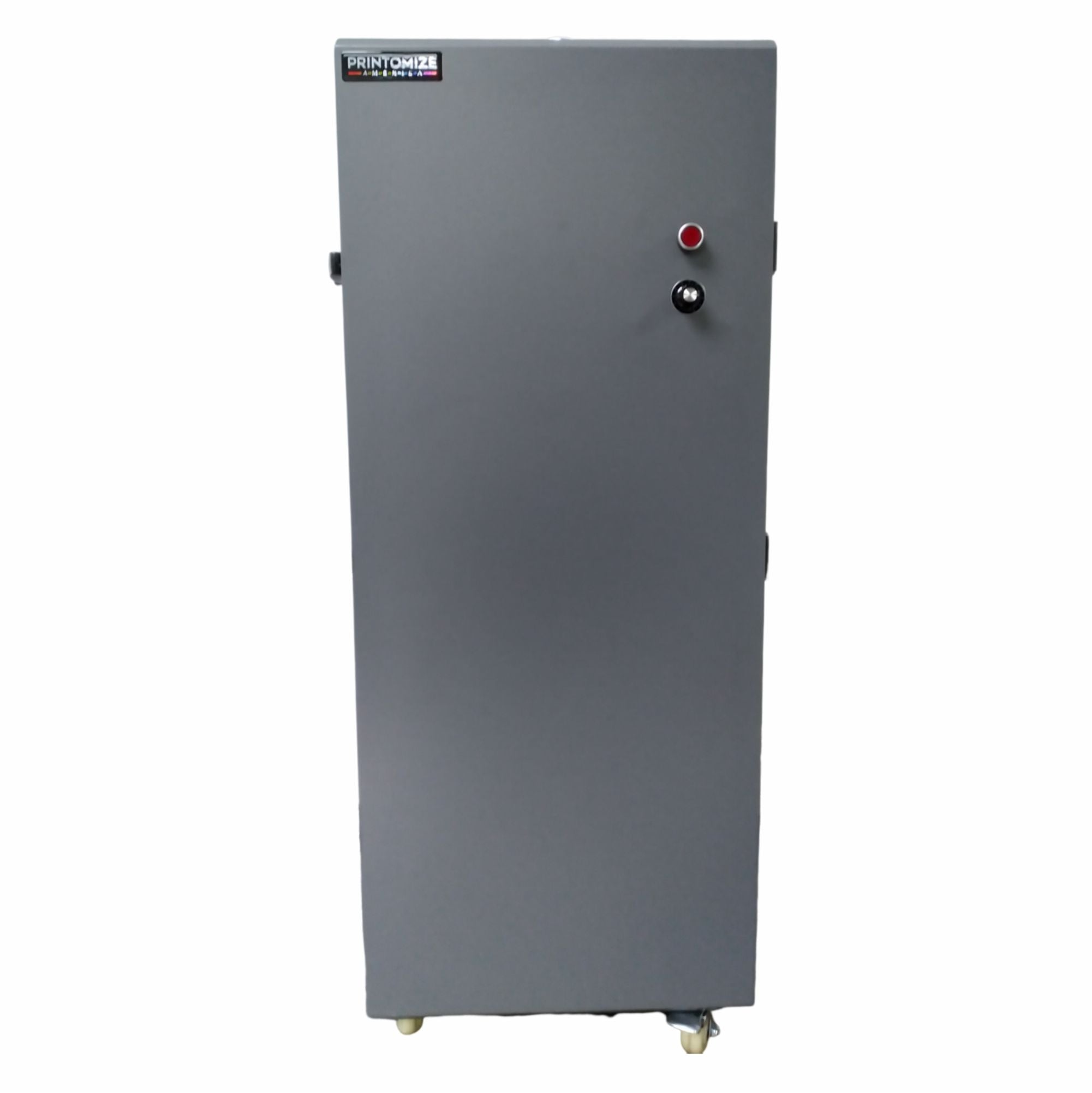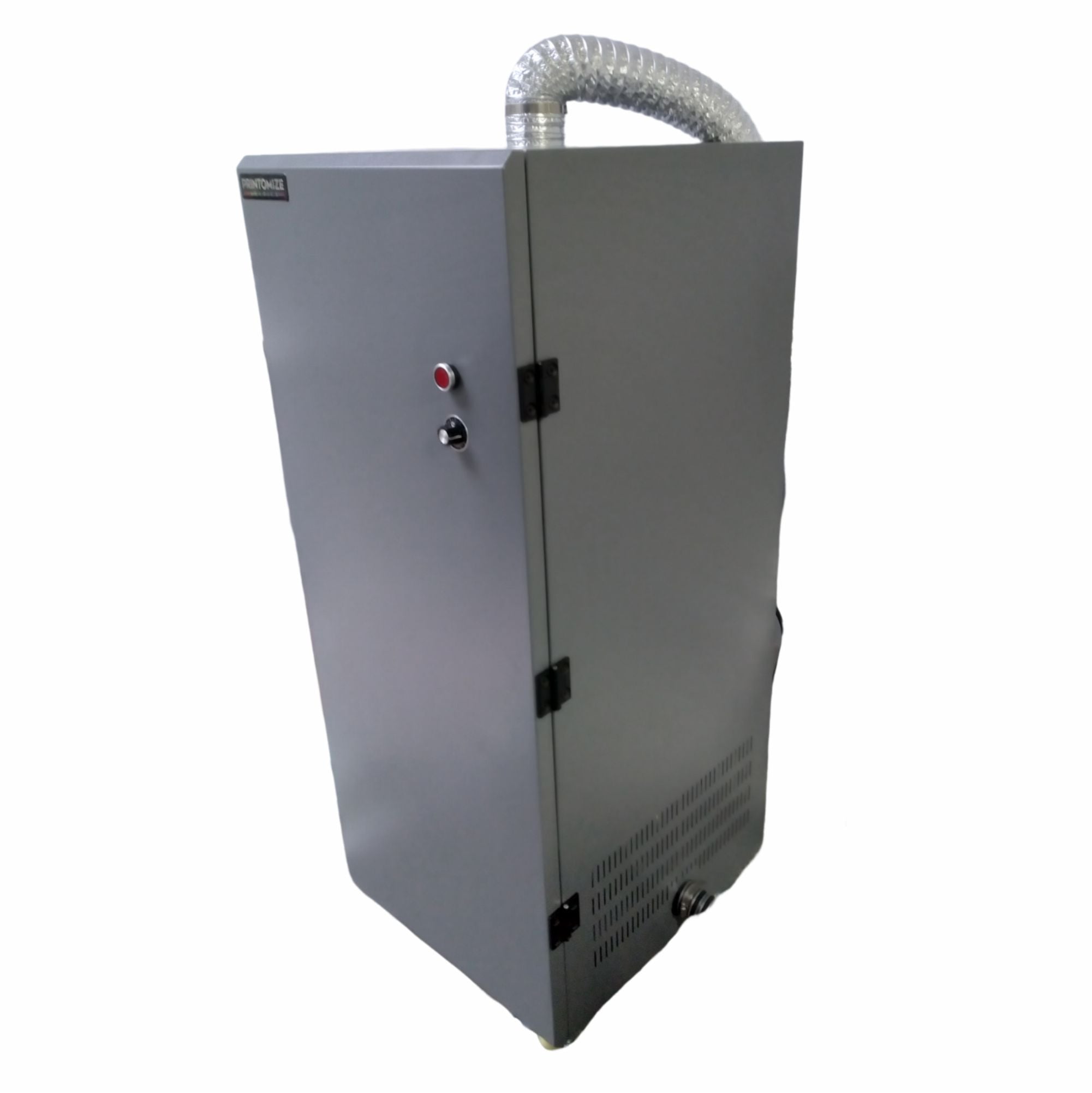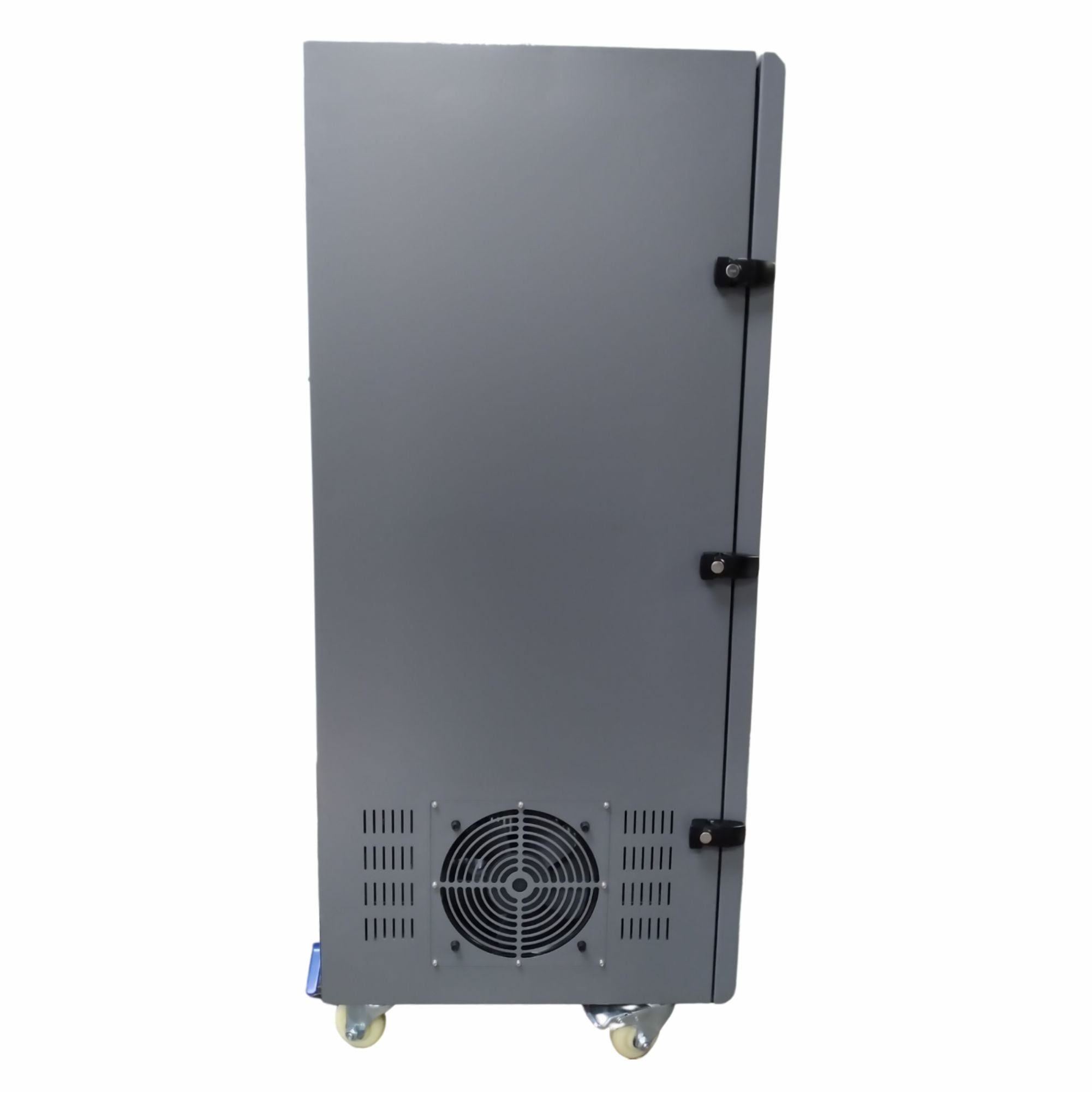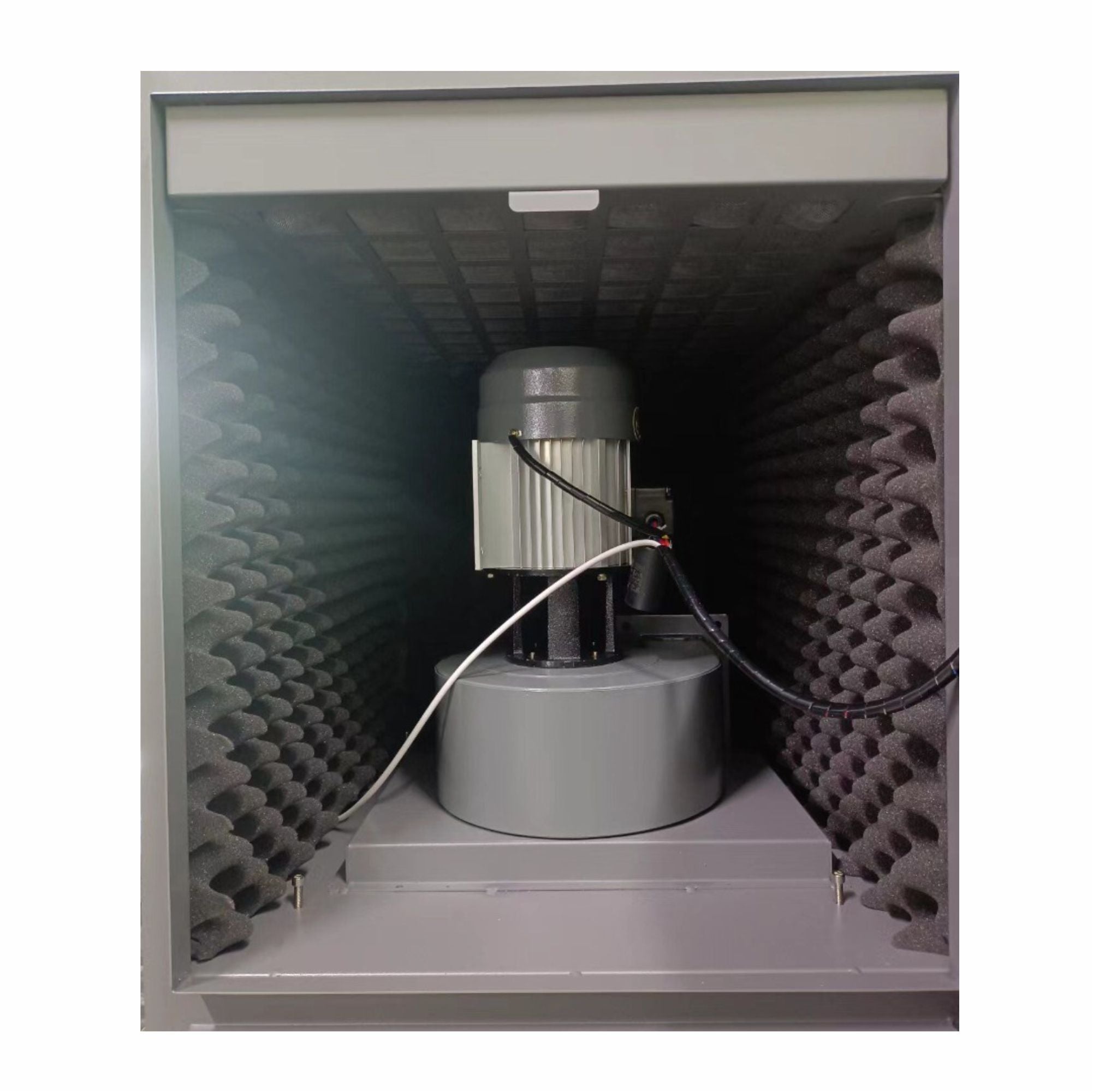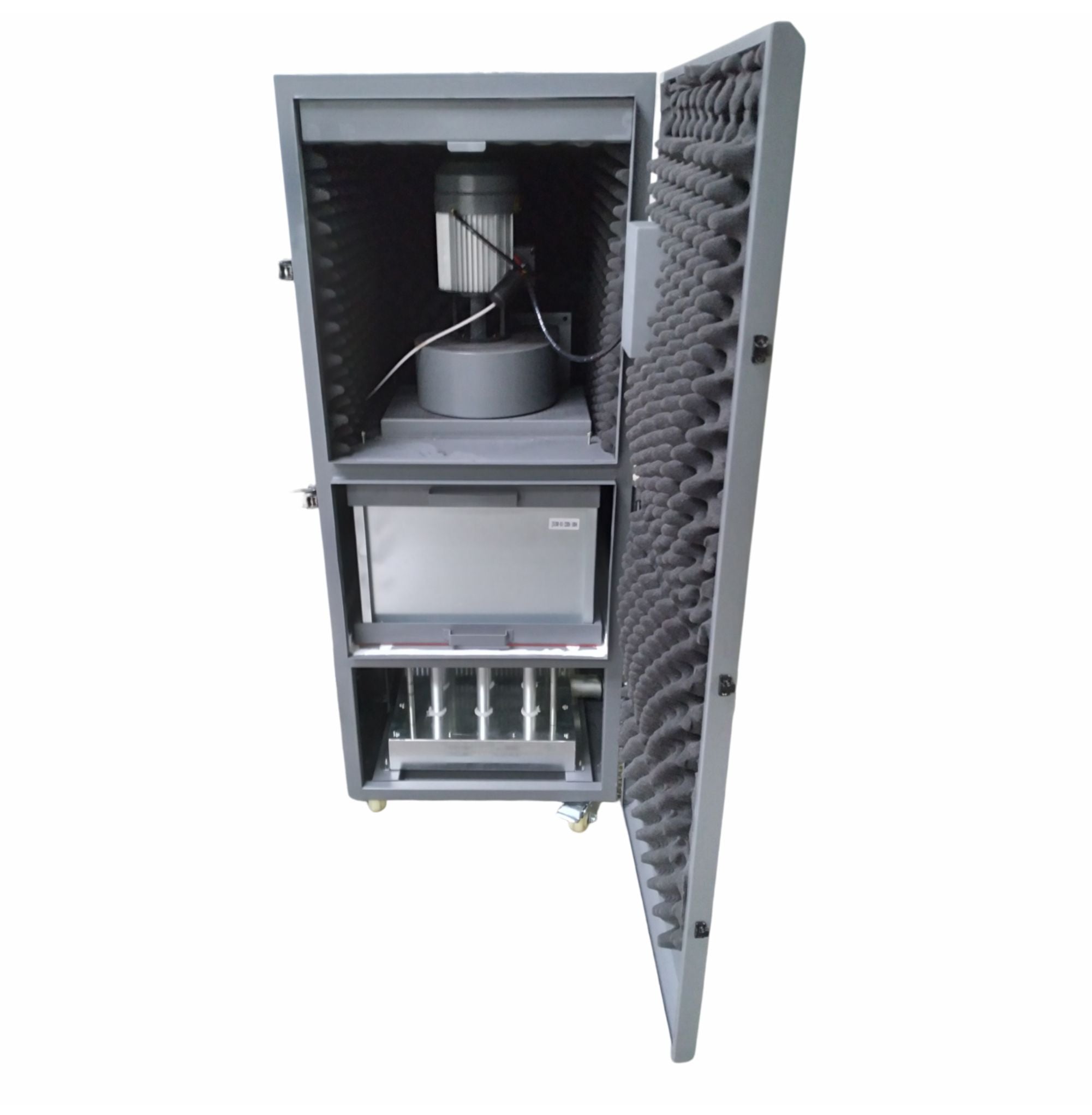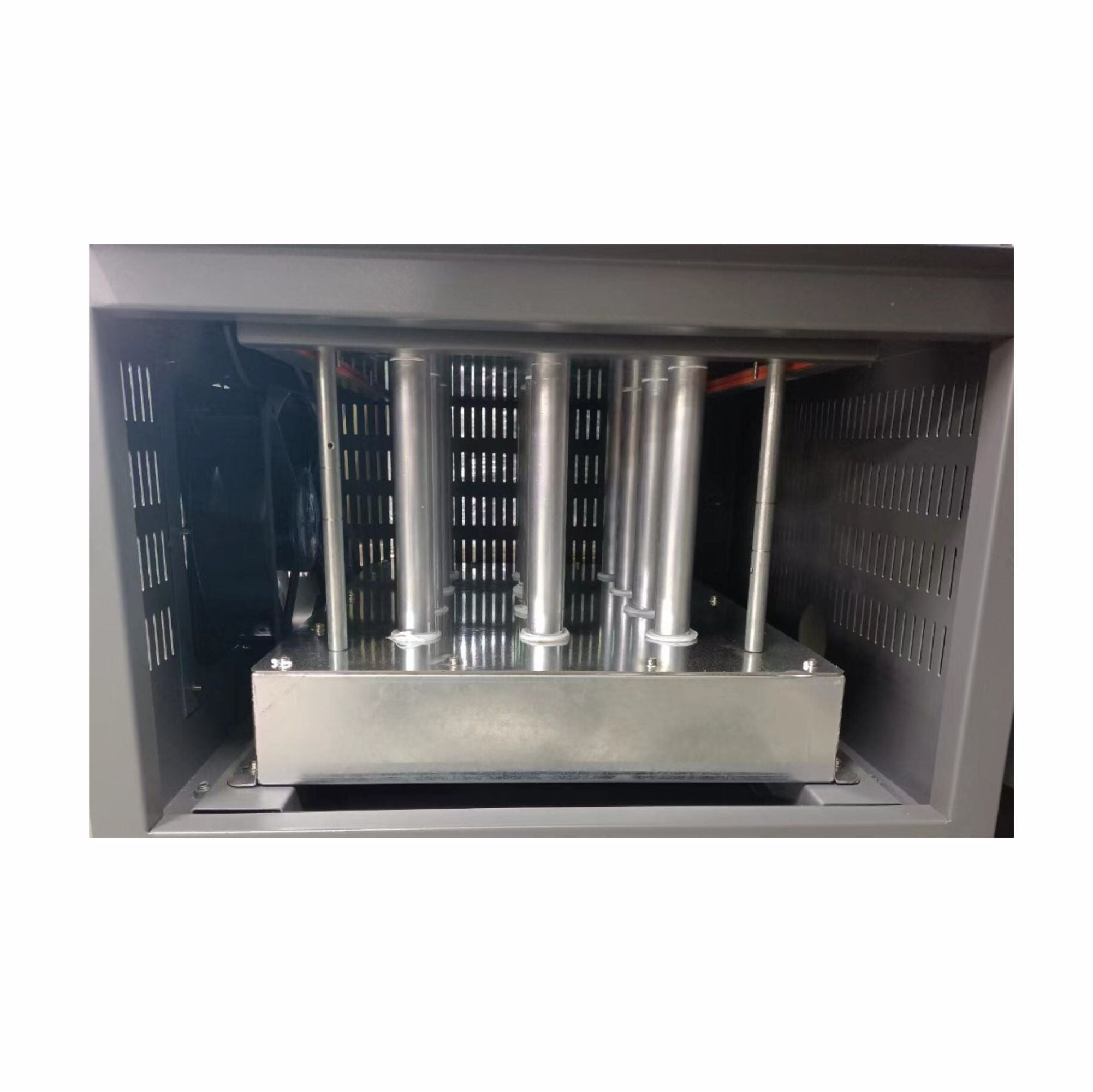 Fume Extractor /Smoke filtration For DTF Shaker Dryers
The new PA-JS100 smoke filter is specially designed for smoke filtration, It adopts a new compact structure, It is usually used to deal with smoke exhaust and filtration tasks of small and medium sized powder shakers such at 60cm or a3 Powder shaker 
Oil and smoke separation Principle
Oil and smoke are filtered through multi-stage cooling, in which the oil cools and flows downward and is discharged from the oil vent; the remaining smoke rises and is cooled and filtered by the filter element step by step, and is then discharged from the top vent without color or odor.
Package Includes:
• 1 x Fume Extractor
• 2 x Extraction pipes
• 1 x Activated carbon filter (Installed in the machine)
• 1 x Power cord
• 1 x Filter element (Installed in the machine)
• 1 x User manual
Note: In order to achieve better smoke removal effect, it is recommended that the activated carbon be replaced every 3months and the filter element be replaced every 6 months. Drain the oil at the drain port once every 3 days.
Specifications :
Model
PA-JS100

Recommend Use

Maverick ,Peregrine 60cm Other Medium Class DTF Printers

Air Volume
250m3h

Cooling
One Cooling Fan 
Air Filter
PA-JS100
Power
110v

Dimensions

19.5" x 22" x 51"

 

Packing Size /Weight

24

.

8

" x 26.8" x 

60

" / 300 lbs