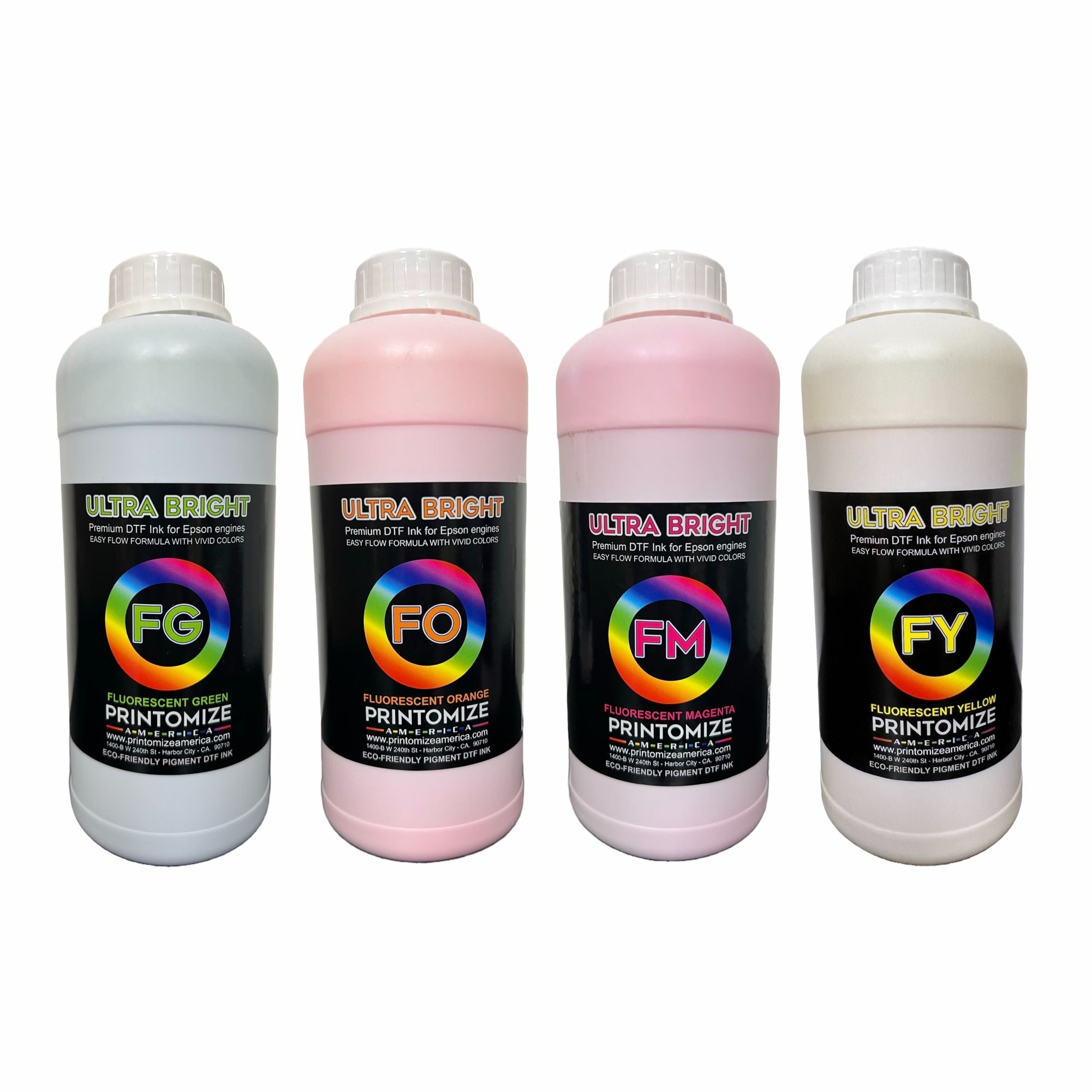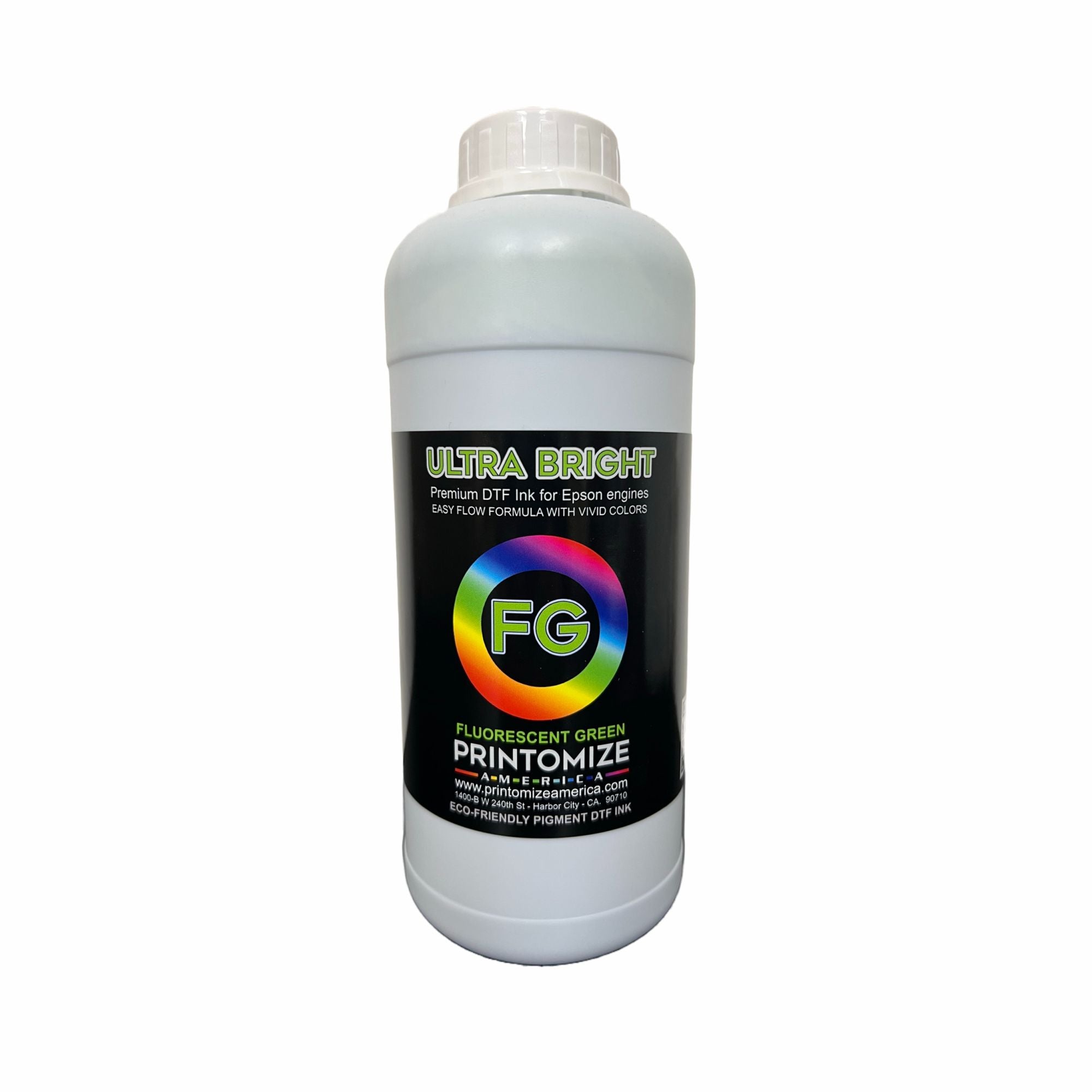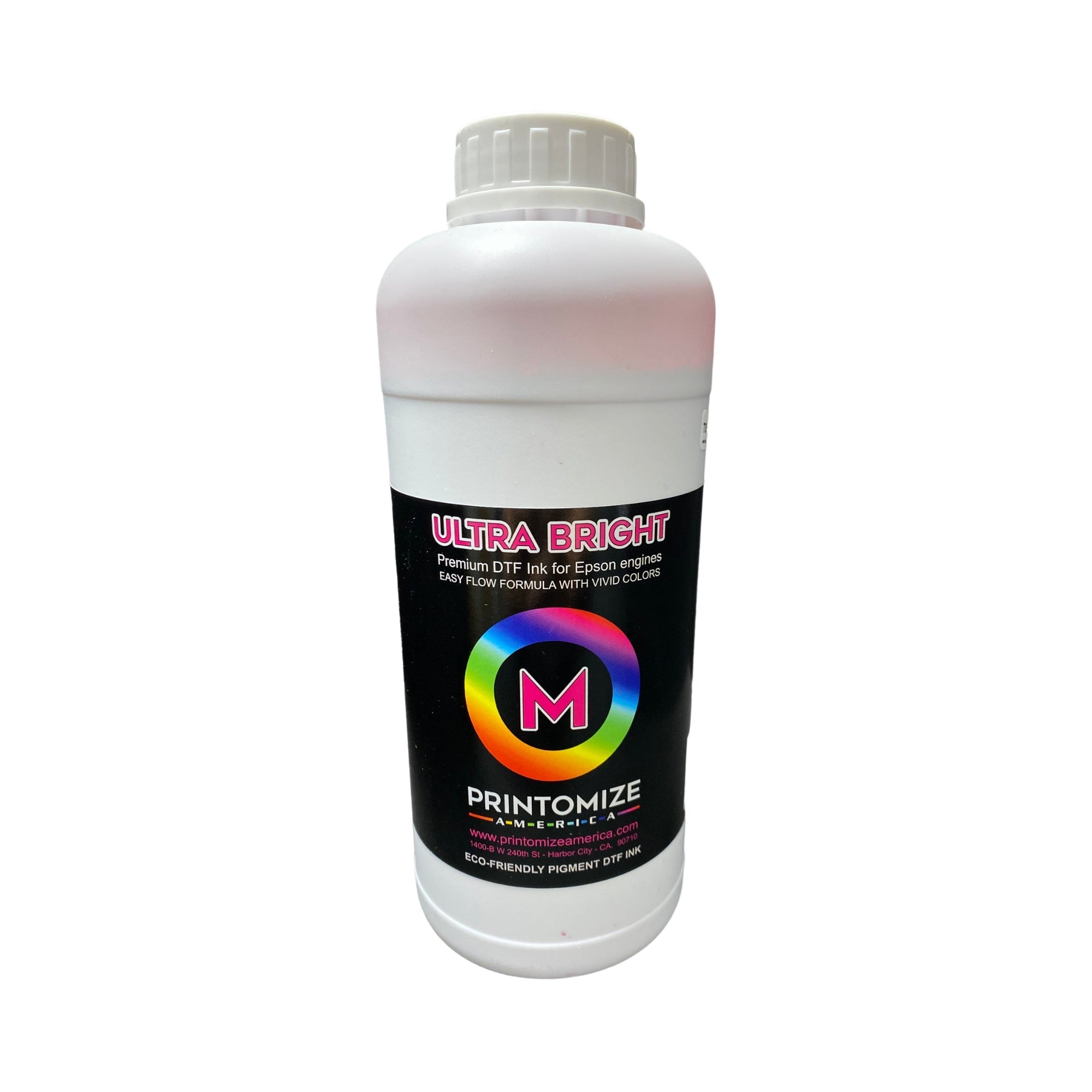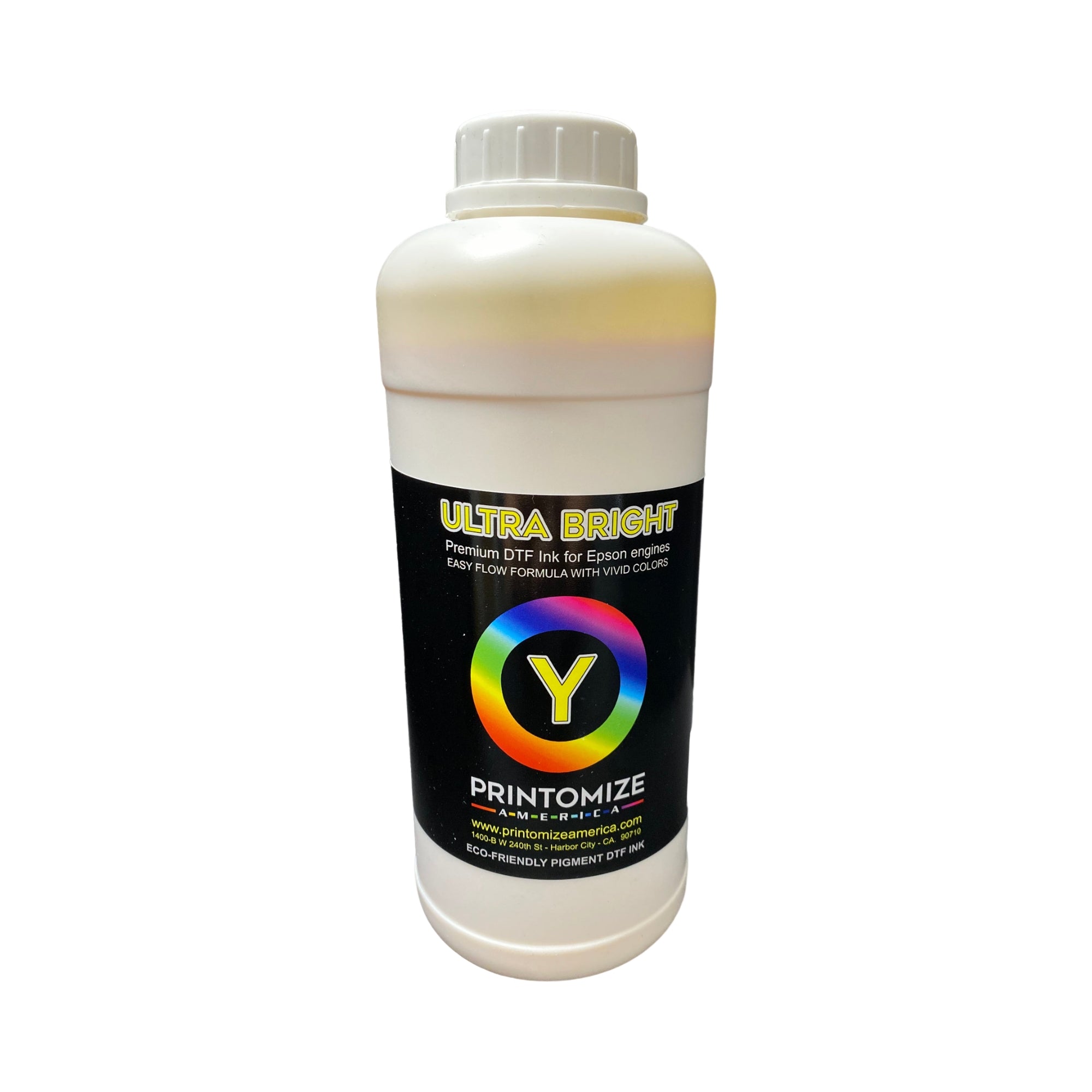 DTF Ultra Bright Fluorescent Ink 1 Ltr
DTF Ultra Bright Fluorescent / Neon Ink 1 Ltr
Introducing the DTF Ultra Bright Fluorescent Ink – a revolutionary new ink that delivers next-level performance with its ultra-bright pigments. Perfect for large printing jobs, this One Litre container of fluorescent ink offers a deep, vibrant colour that stands out from the crowd. Get unparalleled fluorescence today and discover the brilliance of the DTF Ultra Bright Fluorescent Ink!
Features:
High color density, wide color gamut, outstanding color saturation.
Print head safe encapsulated resin + nano pigment
Great wash fastness
Excellent performance
Non-toxic and environmentally friendly
Consistent color from batch to batch
NOTE: These are intended for power users that understand using spot colors and/or have RIP software and printers that can handle them.
These may require a dedicated printer or printhead to accommodate them.